DATAROCKET Consulting
Your expert support in all matters of data strategy.
With our DATAROCKET Consulting service, we offer professional support in regard to all data management questions. We advise on establishing a governance organization, defining and implementing a data governance strategy, and creating data quality frameworks. We bring business and IT together in your enterprise and create transparency as well as acceptance on all levels of the organization.
Data governance
With our assistance, you can lay the foundation for the data governance organization of your enterprise in the shortest possible time. We accompany you step by step throughout the planning, development, and implementation stages. On this basis, you can avoid costly pitfalls and keep your resources under control.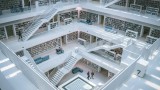 Data strategy
Your company has goals and a vision – which we will help you to efficiently translate into a data strategy. You align your business and data strategy by identifying key interfaces. Together we define the requirements for your enterprise. Implementation of a pilot project creates security, acceptance, and transparency for your strategy. We support your employees until successful implementation, thus ensuring that your strategy is embedded in your enterprise on a lasting basis.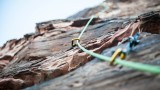 Interim management
If you are currently unable to appropriately fill a position in the area of data governance or data management on short notice, we offer you interim management based on our employees' many years of experience. Benefit from our wealth of expertise.