DATAROCKET Companion
We support you integrating our products into your IT system landscape and processes.
With DATAROCKET Companion, we make it possible for you to integrate our software products into your data management processes in a trouble-free and uncomplicated manner. We support you during the implementation phase to ensure that you can get started right away. We are at your side every step of the way, from configuring and connecting our software to consulting and setting up suitable workflows to creating and implementing a suitable data strategy.
And we also offer in-depth training and education to take your data management and data quality to the next level. 
The right implementation is key to managing your enterprise data in a new and sustainable way. We will be by your side every step of the way as you install and maintain our products, including connecting your existing systems to our interfaces, advising you on the automation of processes, and creating meaningful evaluation overviews.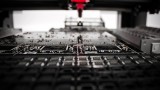 Process support
Rolling out new systems and processes is a time-consuming process. We support you as you map the processes in your data management solutions in the best way possible. We support you with blueprints for evaluating data quality in your individual scenario and work with you to develop process-oriented workflows for data creation and maintenance.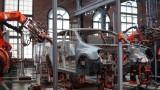 Training
In accordance with the train-the-trainer concept, we support your key users in the area of data management and data governance by offering practical, hands-on training. We also provide specific workshops on application scenarios and how to address your unique issues. Benefit from our 10 years of expertise in data management.